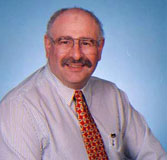 Welcome to the School of Theoretical and Applied Science, which has a rich history of preparing students for professional and academic careers in the sciences and mathematics. Our graduates have made noteworthy achievements that we are proud to share with you.
Dr. Timothy Finley '94, a biology major, is an anesthesiologist at Holy Name Hospital. Before the 2010 earthquake he traveled regularly to Haiti to volunteer his expertise; since the earthquake that shattered the country, Dr. Finley has redoubled his work in Haiti and has helped bring that country its first oxygen generator. Dr. Carolyn Merkel '74, a chemistry major, helped develop Splenda. Monique Simpson '10, a biochemistry major, was selected as an Amos Christie Scholar as a first year medical student at Vanderbilt University School of Medicine. The program provides the opportunity for students to gain clinical experience in pediatrics.
Daily, Ramapo College graduates like these are pushing the boundaries, as we know them, of biology, math, chemistry and physics and making the world a better place.
In recent years, we have added data science, biochemistry, bioinformatics, integrated science studies, engineering physics, and nursing, as well as a graduate program in nursing to our academic offerings.
Now is an exciting time to lead the School. New research facilities for faculty and students support the faculty and student collaboration that is synonymous with Ramapo College. Our small classes are hands-on and taught by faculty who know your name. Our faculty have spent decades mentoring our students via the TAS Research Honors curriculum in which students work formally with a faculty research sponsor to conduct work presented at regional, national and international professional meetings and conferences. Their work has been published in respected peer reviewed journals.
Within the past year Professor of Biology Dr. Paramjeet Bagga and Professor of Mathematics Professor Dr. Lawrence D'Antonio worked with three students and made presentations at six research symposiums on bioinformatics research that deals with gene expression.
Professor of Computer Science Scott Frees and Professor of Environmental Science Dr. Eric Wiener, along with their students, worked on simulation and visualization of forest dynamics. Their pilot work involves more than 2,000 trees at the Ramapo County Reservation, just across the road from campus, and will assist with forest resource management.
Recently Dr. Philip Anderson, Professor of Physics, received two patents on surgical implement detector systems.
And you may have read headlines, which were featured in news outlets around the world about work conducted by Professor of Plant Ecology Dr. Eric Karlin, who using molecular analysis demonstrated that peat moss, Sphagnum subnitens, is perhaps the most genetically uniform widespread group of plants known.
The recent gift of $2 million from philanthropists Myron "Mike" and Elaine Adler, longtime College supporters, will launch a $54 million renovation to the G Wing, which houses the school and will renovate more labs with state-of-the-art equipment for future research and establish the Adler Center for Nursing Excellence, which will house our highly-acclaimed and expanding nursing program.
Welcome to the School of Theoretical and Applied Science and a lifetime of achievement and intellectual exploration.
Edward Saiff, Dean
School of Theoretical and Applied Science