Student Services
Athletics, Intramurals, and Recreation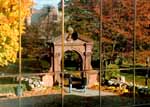 Athletics at Ramapo College are an extracurricular activity and are secondary to a student's academic pursuits. Ramapo College offers a two-tiered sports program: intercollegiate and intramural.

Varsity:
On the varsity level, Ramapo College is a member of the National Collegiate Athletic Association (NCAA) and subscribes to the Division III philosophy. Ramapo belongs to the New Jersey Athletic Conference (NJAC). Varsity sports are for those students willing to commit themselves to a program that encourages both individual and team excellence through daily practice sessions and a full season of competition. Sports at the varsity level are as follows:

Women:
Basketball, Cheerleading, Cross-Country, Field Hockey, Soccer, Softball, Tennis, Indoor and Outdoor Track and Field, Volleyball, Swimming, Lacrosse and Dance Team.

Men:
Basketball, Cross-Country, Soccer, Baseball, Tennis, Indoor and Outdoor Track and Field, and Volleyball, and Swimmin.
Intramurals:
Students interested in team sports at a less advanced level may turn to an extensive intramural program. Intramurals offer students the chance to play on a team without the time demands of intercollegiate athletics. All students enrolled at Ramapo College are eligible for the intramural program. Information on intramural programs is posted in the Athletic Center. The activities currently sponsored through the intramural program are:

September - December; February - April
Basketball, Volleyball, Spinning Class, Aerobic Class, Kick-Boxing Class, Bowling League, Softball, Ultimate Frisbee, Indoor Soccer League, Outdoor Soccer League, Street Hockey League.

Varsity Team schedules are available throughout the Ramapo College Athletics Website. Student support and participation are a vital part of life at Ramapo College. Current students are not charged admission to regularly scheduled athletic events and attendance is encouraged.

How To Participate in the Athletics Program
The intercollegiate program is the highest level of competition offered at Ramapo. Many of the participants at the varsity level have been recruited to attend the College. Opportunities for participation do exist for the non-recruited student athlete and trying-out is encouraged. To obtain information on a particular team of interest, the coach of that sport should be contacted at the Athletic Center or an inquiry made through the Office of Athletics at (201) 684-7674. Dates for try-outs are posted at the Athletic Center and throughout the campus.

For further information on Intramural and Varsity athletics programs, refer to the Athletics Website.

Athletics Web Site
[ return to top ]
---
Campus Judicial Affairs

Location: Building C, second floor, room C-213.
Students at Ramapo are governed by the "Student Code of Conduct" which described the College's list of prohibited actions and outlines the ways in which alleged violations are handled. The "Student Handbook" contains the complete text. Administrative responsibility for enforcement lies with the Student Affairs Division except for violations of academic integrity.
Judicial Affairs Web Site
---
Campus Ministry

The Campus Ministries are clergy and others concerned with spiritual values and the free expression of religious beliefs on campus. The Ministries Office conducts on-campus services on a regular basis, as well as for special occasions. Students are invited to drop in, or if desired, arrange for a caring and confidential consultation. The Campus Ministries Offices are located in the Robert A. Scott Student Center, Room SC-207 (telephone number: (201) 684-7251) and Room SC-135 (telephone number: (201) 684-6841).

Campus Ministry Web Site
[ return to top ]
---
Public Safety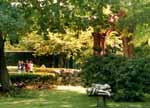 Location: Building C, first floor, Room C-102
Public Safety personnel patrol the campus to identify and report potential dangers to persons and property. The office is open 7 days a week, 24 hours a day, 365 days per year. The staff also responds to concerns and complaints dealing with illegal, disruptive, or dangerous behavior. Students are encouraged to report all crimes – actual, attempted, or suspected – as well as any other emergency to Public Safety.

Ramapo College Public Safety Officers do not have powers of arrest, but will notify and assist the Mahwah Police Department on all criminal matters that require law enforcement officers' intervention and expertise. Students may obtain parking permits and decals, as well as identification cards in this office.
Campus Public Safety Web Site
[ return to top ]
---
Bookstore

Location: The Robert A. Scott Student Center, second floor, rear.
The bookstore is a resource for new and used text books, trade books, magazines, software, supplies, clothing, snacks, music and more.

Bookstore Web Site
---
The Center for Health and Counseling Services

Student Health Services Location: Corner of Hornbeam Road and Rhodora Road
Counseling Services Location: Building D, second floor, Room 216
The Center for Health & Counseling Services promotes, maintains, and improves the health and well-being of the College Community in support of the institution's academic mission.
The Student Health Services provides a variety of services including acute care of common illnesses and injuries, allergy injections, coordination of care with the student's primary care provider as needed, health education, laboratory testing, women's health clinic, student health insurance assistance, STD testing of men and women, nutritional assessments and counseling, as well as literature on a variety of college health related topics.
Counseling Services addresses the developmental and mental health issues from educational, therapeutic and preventative perspectives. Our services are designed to assist students with social, emotional, academic, and psychological issues so that they are able to remain in school and benefit from their educational opportunities to the fullest extent. Services are available to all enrolled students. We provide an environment that is conducive to discussion of any concern or problem and confidential in accordance with legal and professional guidelines for the State of New Jersey. Counseling Services provides individual and group counseling, crisis intervention services, education about wellness, mental health concerns and alcohol and other drug education.

Center for Health and Couseling Services Web Site
[ return to top ]
---
Dining Services

Dining services at Ramapo College are provided by Sodexho, a major provider of food services on college campuses. Meal plans are required for all Pine, Linden, Bischoff Hall, Mackin Hall, Overlook, and Laurel residents; those in apartments, town houses and Lodge may choose to be on a meal plan. Students on the meal plan typically eat in one of the student restaurants: The Birch Tree In, on the first floor of the Robert A. Scott Student Center, or The Pavilion, located in the Trustees Pavilion, adjacent to Bischoff Hall. The Atrium, located on the first floor of the Scott Student Center, is a retail dining facility open to faculty, staff, students and visitors paying with cash, or Ramapo Dollars, as well as students with meal plans that include "flex" dollars.
In addition to these traditional dining facilities, the Curtain Call Café, which is located in the Berrie Center for the Visual and Performing Arts, offers snacks, sandwiches and specialty coffees and teas; and the Convenience Store, located in the Trustees Pavilion, offers package foods, frozen foods, snacks and other "convenience items."
Sodexo Dining Services Web Site
[ return to top ]
---
The Governor William T. Cahill Center
For Experiential Learning and Career Services

The Cahill Center offers a comprehensive array or programs, services and activities to help students plan for and clarify their career goals in relation to their academic studies: Career Services, Cooperative Education, International Cooperative Education, the Career Achievement Program, Service-Learning, and the Student Assistant Program.
Career Services
Career Services offers workshops, panels and seminars, individual and group counseling sessions, vocational assessments, computerized career guidance, Job Fairs, and a Career Resource Center with over 400 publications on careers, graduate schools, job search strategies, career planning, internships, and companies. A job listing service and assistance is offered with part-time, full-time, permanent, and temporary jobs for students and alumni.
Cooperative Education/Internship
An academic program in which students are placed in work positions relevant to their academic majors and career goals. The program integrates academic learning with supervised off-campus work experience in both the public and private sectors. Students are required to work at least 225 hours for the length of the academic semester. Resume, cover letter, and interviewing support is provided. Students complete a learning agreement and identify learning objectives with their Co-op faculty advisor who assigns a journal, research paper, presentation, etc. as appropriate. Student work is evaluated by both the site supervisor and the Co-op faculty advisor. Students must be at least sophomore level and have a 2.0 or better G.P.A. to be eligible. Applications are available in the Cahill Center, C-209.
International Cooperative Education
International Cooperative Education offers Ramapo students unique opportunities to gain professional work experience while acquiring a global perspective on the business and cultural practices in other countries. These enriching academic linked work experiences have included companies in Austria, Belgium, Benin, Canada, Costa Rica, England, France, Germany, Hong Kong, Ireland, Israel, Japan, Norway, Russia, Sweden and Wales. Completion of a domestic Co-op experience is highly recommended prior to applying for International Cooperative Education.
Career Achievement Program
The Career Achievement Program is a two-credit course designed to assist students in developing their individual academic and career goals. Students explore personal and career-related issues through personality and interest assessments, career research, collaborative learning experiences, and class presentations. Job search skills including goal setting, resume writing and interview preparation are addressed. The course emphasizes career maturity, life-long planning and satisfactory integration of one's personal and professional growth. It is recommended that students are of junior level before enrolling in this course.
Service-Learning Program
Service-Learning is academically-based community service. While studying theory and course content in their classes, students have the opportunity to contribute to the wider community in an intentional way by working in a community-based organization or non-profit agency. Students participate in Service-Learning by choosing the option offered in a number of academic courses each semester. They then select an assignment with a community partner organization which corresponds to their course content. Students have worked with environmental organizations, government agencies, hospitals, mental health centers, bereavement programs, schools and many other organizations and agencies. Ramapo's Student Literacy Corps and Community Builders Coalition are also components of the Service-Learning Program – a wealth of experiences that can become the catalyst for a lifetime of community involvement and activism.
Student Assistant Program
Ramapo students are offered the opportunity to work on campus in a wide variety of paid positions. The program matches both Federal Work Study students (eligibility is determined by the Financial Aid Office) and student aides with college programs and offices needing their talents and skills. Federal Work Study students may also choose positions off campus in non-profit agencies through the FWS Community Service option.
William T. Cahill Center Web Site
---
Office of International Student Services

International Student Advisor: Kate Plessing

Location: Roukema Center for International Education. ASB-123

The International Student Advisor who helps ease their transition to an unfamiliar culture and educational environment assists Ramapo's international students, who represent more than 60 countries. The advisor serves as a mentor and advocate and helps students negotiate the many perplexing issues including immigration, financial, academic and personal matters.

International Student Services Web Site
[ return to top ]
---
Residence Life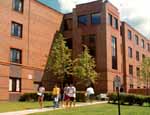 Ramapo offers almost 3,000 beds (almost 1,000 of these are single bedrooms) for its students who wish to live on campus. In 2006-7, over 60% of all full-time students, and almost 90% of the freshmen, lived on campus in a variety of housing units ranging from double rooms with private baths, to suites for four or six with baths, to suites and apartments for four in which all the rooms are singles. Unlike at some colleges where housing is very limited, on-campus housing is guaranteed to freshmen for four years. Students are permitted to bring their cars to campus.
To learn all about campus living at Ramapo, please click on the links that follow. If you have any questions, please feel free to contact us by email at reslife@ramapo.edu or by phone at 201-684-7461.
To read about the various living units, see pictures of interiors and exteriors of the halls, and learn about the many amenities that make living on campus convenient and supportive of your academic work, click below:
Residence Life Facilities
To read more in depth about College policies that affect residents and to learn about the many services/activities offered, click below
Residence Life Web Site
[ return to top ]
---
The Robert A. Scott Student Center

The Robert A. Scott Student Center is located on the south end of campus, adjacent to buildings B and C. The Student Center is the "living room" of the campus. The Center houses dining facilities, the Bookstore, a game room/student lounge, a service counter for event sign-ups, ticket sales, postage stamps, and video/DVD rentals, an ATM, conference rooms, three lounge areas, and club and organization offices. Students may obtain general information about what is happening on campus by checking the online events calendar, the activities calendar on the campus Intranet, and the Student Activities bulletin board in the second floor lounge area. They can also tune into Campus Vision, the television/video system setup in convenient locations within the Center and on Channel 3 in the Residence Halls. Additional information regarding student organizations, honor societies, the student awards program, and important college policies and procedures is published in the Student Handbook, available online on the Student Affairs website, or in the Student Affairs Office, C212.
Scott Student Center Web Site
[ return to top ]
---
Specialized Services

Location: Building C, second floor, Room C-205
Services for students with disabilities are provided by the Office of Specialized Services. Ramapo College was constructed architecturally barrier-free and has a proud history of serving the needs of students with disabilities. Services currently provided to eligible students with a variety of disabilities include: in-class accommodations and alternative testing, adaptive computer technology, tutoring, as well as career and independent living counseling. Through academic skills workshops, students with learning disabilities are helped in developing appropriate coping strategies to achieve academic success. All students with disabilities are encouraged to fully participate in every aspect of the Ramapo educational experience.

Specialized Services Web Site
[ return to top ]
---
Student Development / Clubs / Greek

MAIN OFFICE LOCATION: THE ROBERT A. SCOTT STUDENT CENTER, SECOND FLOOR, ROOM SC-200
A diverse range of programs and direct services are offered through staff members representing student activities, the Women's Center, diversity education programs, leadership education, Greek Organization advisement, weekend programming, the Student Center, and new student orientation programs. Students interested in getting involved have numerous opportunities to do so through programs supported by this unit. More than 120 student organizations, honor societies, fraternities, and sororities are available (link below). Student participation at all levels of the planning process is a hallmark of all programs within the unit.
Clubs / Organizations
Greek Life

Orientation
Location: The Robert A. Scott Student Center, second floor, Room SC-202
The Office of Student Development offers Orientation Programs (link below) for all new students (full-time, part-time, first year, transfers, and readmits). The goal of orientation is to assist students in the transition from high school, another college or university, or after years of being out of school.
Orientation Web Site:
[ return to top ]
---
The Women's Center / Gay Peer Services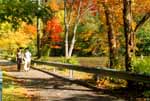 Location: Building C, second floor, Room C-220
The Women's Center is a place where both women and men gather to consider their respective roles in American society and to pursue assistance with family, career, or educational interests. Referrals to governmental and social service agencies are made when needed. Workshops are offered on topics such as relationships, wellness, AIDS, career, and family. The Center houses a small reference library and is a comfortable place to meet, socialize or read.

Queer Peer Services attempts to establish a more diverse, safe environment for students, faculty and staff at the college. Through classroom presentations, periodic viewpoints in the Ramapo News and individual/group discussions, Queer Peer Services acts as both an advocate to the lesbian, gay, bisexual, and transgender (lgbt) communities and a representative of these communities to the college at large.
Women's Center Web Site
[ return to top ]