Welcome to Your Interactive Ramapo Experience
Are you ready to partner with us to learn confidently, be inspired and live vibrantly? Explore all the great things Ramapo College has to offer and visit campus to see why we are named one of the 50 most beautiful campuses in America (by Condé Nast Traveler). Discover why RCNJ is the right fit for you. Contact us at any time with any questions. We are here to assist you in your college search.
Learn COnFIDENTLY
Envision your future and browse our academic programs.
ENGAGE BOLDLY
Connect with admissions counselors and find out how to become a Roadrunner.
EXPLORE LIFE  VIBRANTLY
Look into life on campus and imagine the myriad possibilities.
Virtual Tour
BE INSPIRED: Explore our beautiful campus from home Virtual Tour Experience
Explore our beautiful campus from home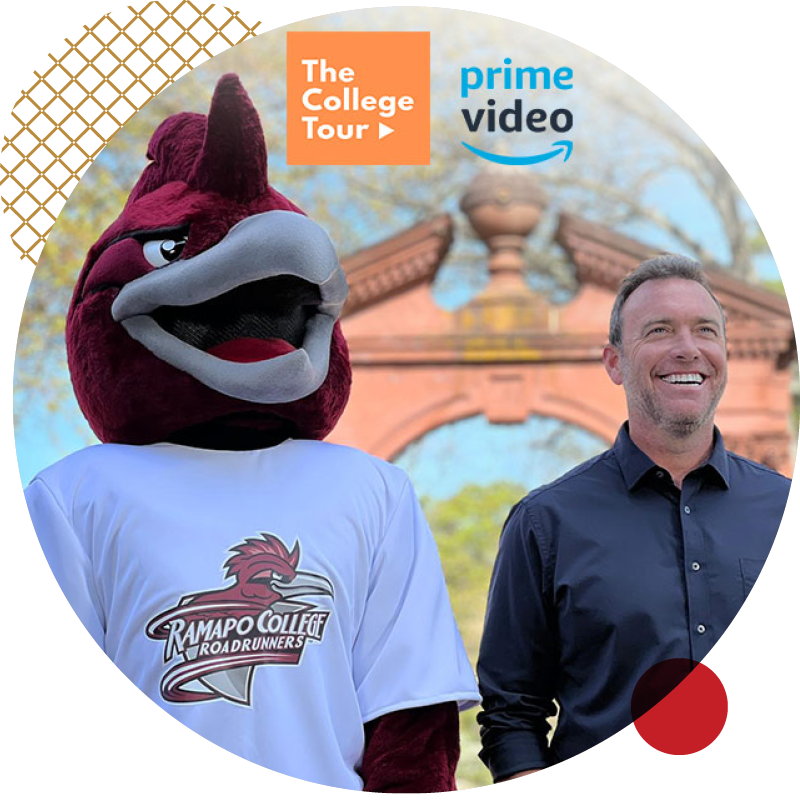 Ramapo College is on Amazon Prime's The College Tour!
The word is out! Ramapo College is now on The College Tour, a streaming series hosted by Emmy-nominated spokesperson Alex Boylan. Meet ten outstanding students and hear their personal stories about being a Roadrunner.
Contact Information
Ramapo College Office of Admissions
505 Ramapo Valley Road | Mahwah, NJ 07430
Phone: 201-684-7300
Text: 201-581-3517
Email: admissions@ramapo.edu